Here I am sharing the collection of Lauki Recipes. It is called bottle gourd or opo squash, while Dudhi in Gujarati, Dudhi bhopala in Marathi, Ghiya in Hindi, Sorakaya in Telugu, Lau in Bengali and many other names in regional languages.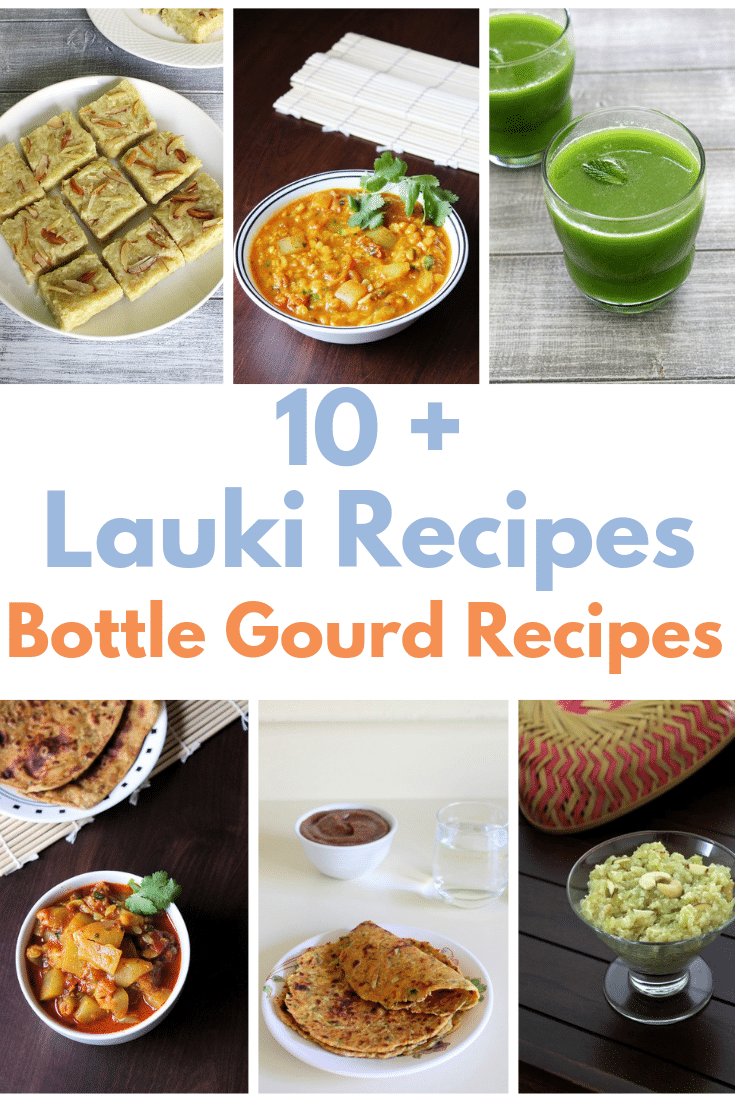 Lauki is widely available during the summer season and used in many Indian recipes. We can make savories and sweets recipes both using this vegetable.
While buying bottle gourd, choose the one which has smooth, pale green color and the one without any cuts, leaking juice or blemishes. When you press, it should feel firm, not soft. Also choose the one which is thinner (not fatty ones which has more seeds in it).
This vegetable contains 92% water and rest is easily digestible fibers. So it is very light on stomach and easy to digest. That's the reason, if someone is sick we serve lauki ki sabzi with gujarati khichdi to that person.
In India, many families do consume it during the vrat or fasting days. We do not eat during fasting, but many do. It varies family to family tradition.
I have seen many people do not like lauki recipes. For those, I would hide it in the recipes. Meaning use this vegetable in grated form like in kofta, muthia, thepla, paratha. The person will not recognize it and will eat it happily.
Other than making stand alone dish, you can mix with other vegetables like making mixed vegetable soup.
As I add new bottle gourd recipe, I will keep updating this list.
Check out other recipe collections
22 Paratha Recipes
15 Bhindi Recipes
15 Sweet Corn Recipes
32 Mango Recipes
11 BEST Lauki Recipes