Raksha Bandhan is a festival of love, bond between brother and sister. It is celebrated all over India. And this special day could not be complete without traditional Indian sweets.
There are many different kinds of Indian sweets that you can make. But in this busy life, we are in short of time. I am sharing the list of top 10 EASY Raksha Bandhan sweets recipes.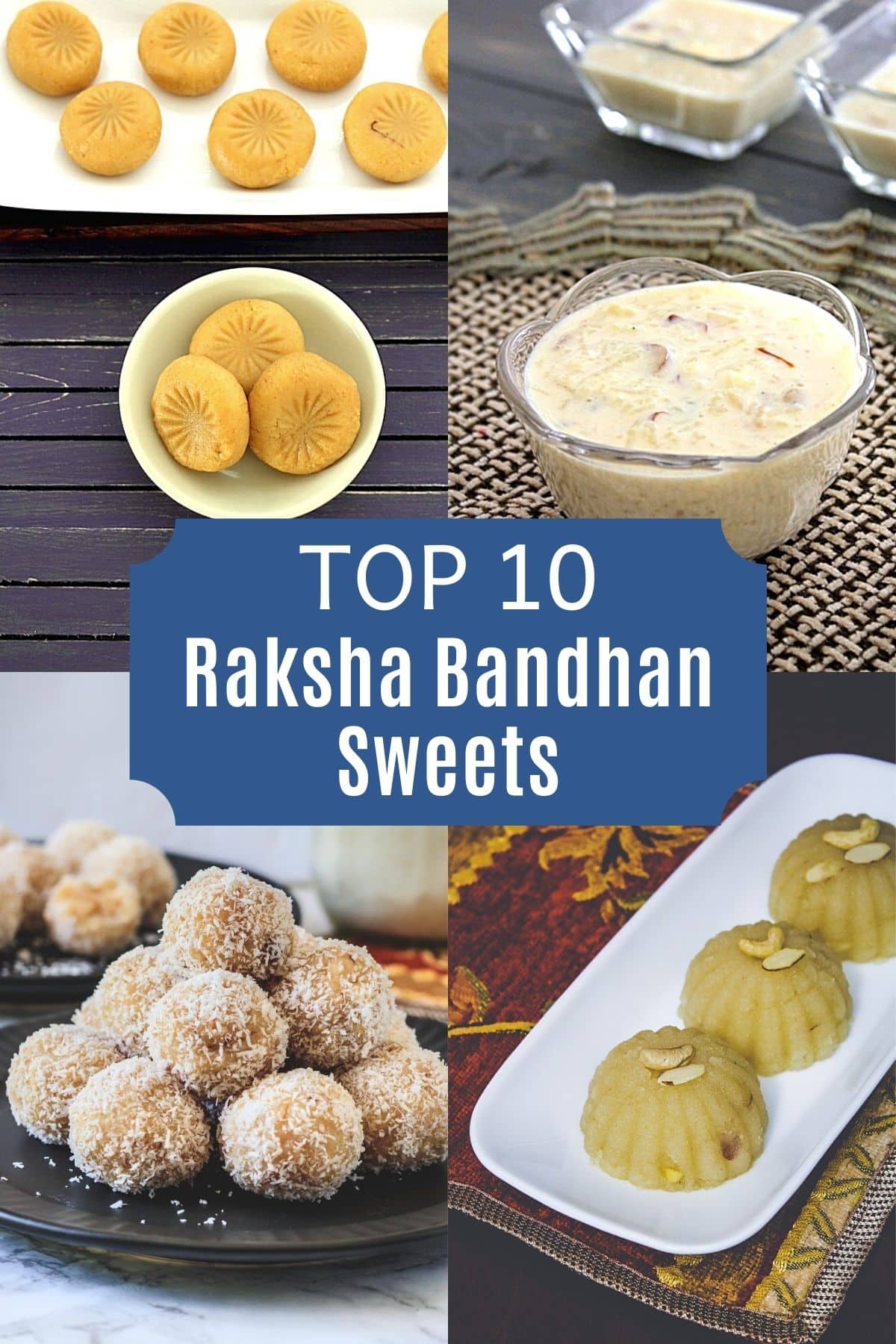 All of these desserts are so easy to make that even beginners can make them without fail. One more good thing – choose anyone and it will be ready in under 1 hour. Some of them even require only 15-20 minutes.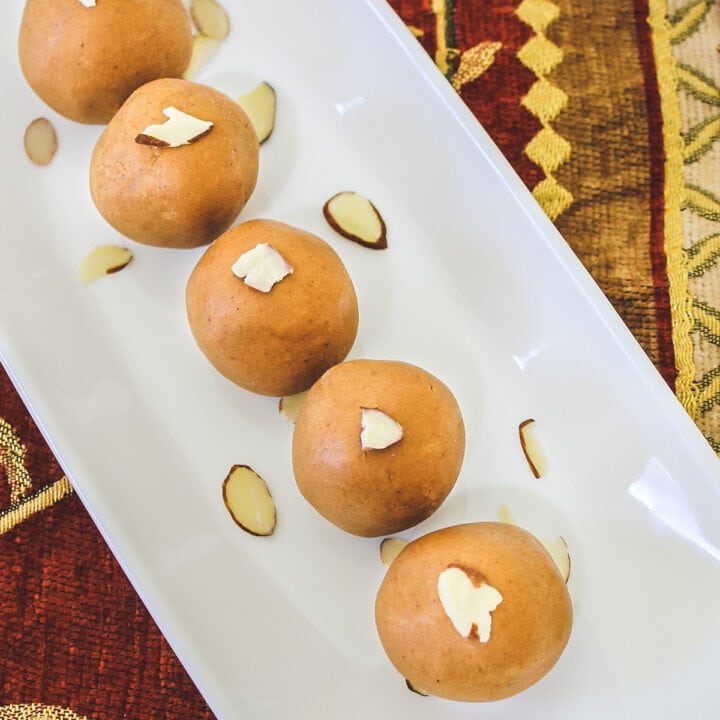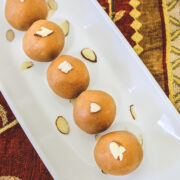 Besan Ladoo Recipe
The BEST Besan Ladoo Recipe! Easy to make and deliciously sweet! These ladoos are soft, creamy yet you can taste the granular feel from the besan.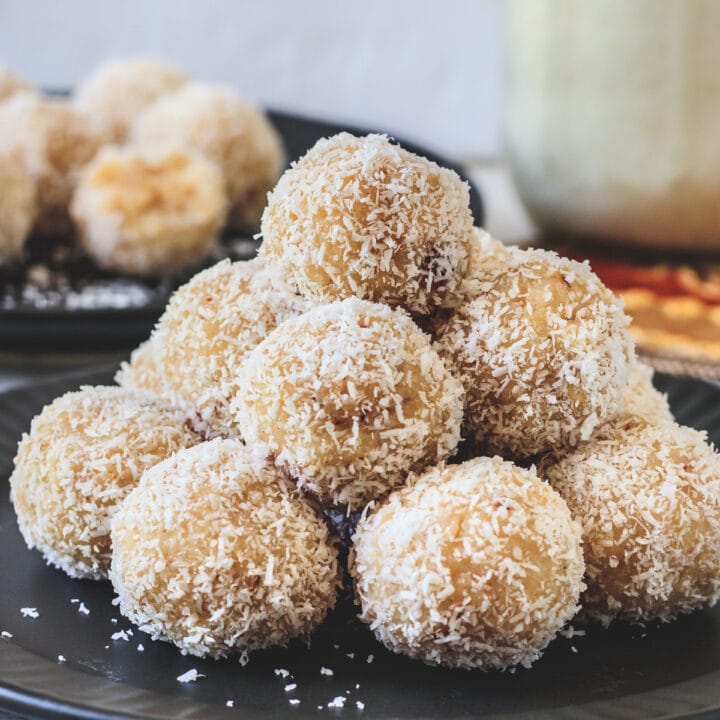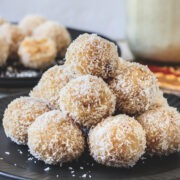 Coconut Ladoo Recipe (With Condensed Milk)
My favorite coconut ladoo recipe with condensed milk (aka Indian coconut balls)! These are not to be missed. It has full of coconut flavor with a perfectly sweet taste.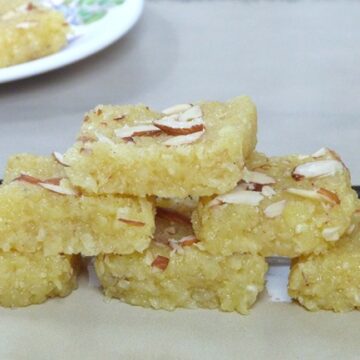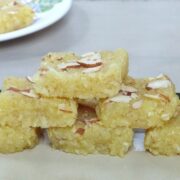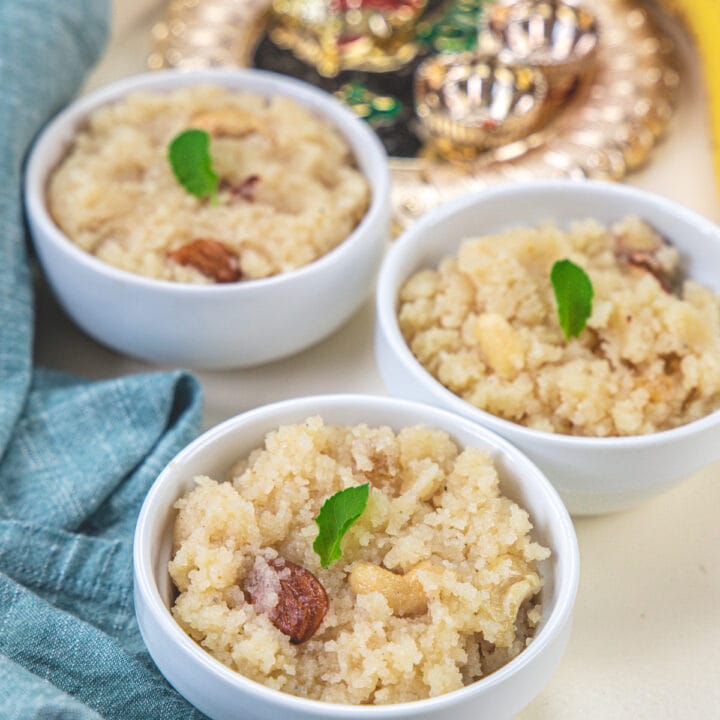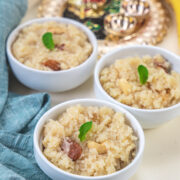 Rava Sheera Recipe (Satyanarayan Prasad Recipe)
There is nothing quite like a bowl of homemade rava sheera. It comes out deliciously sweet, soft, fluffy, and rich every time and is always sure to satisfy the sweet tooth. The same sheera (garnished with tulsi leaves and served with sliced bananas and pomegranate arils) is made for Satyanarayan Katha (puja) as a prasad.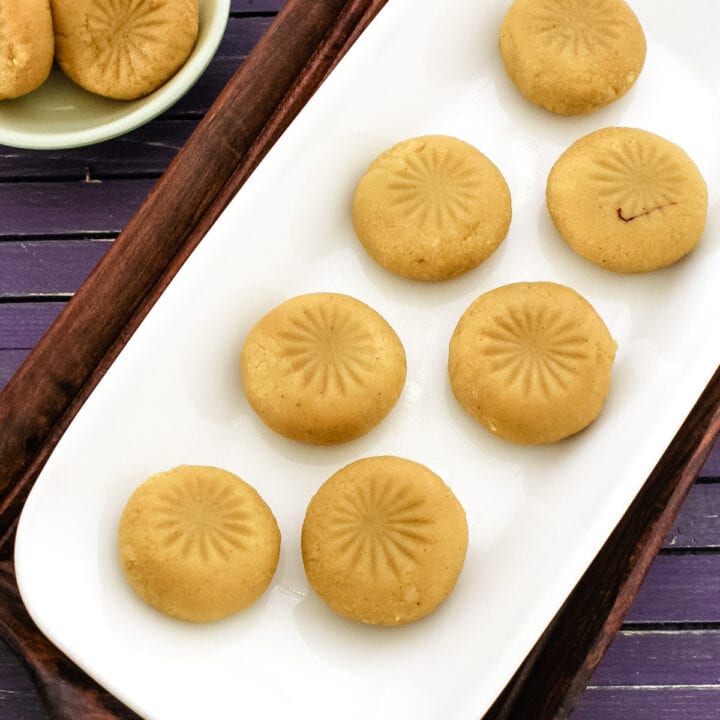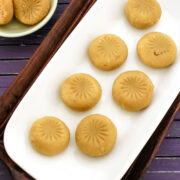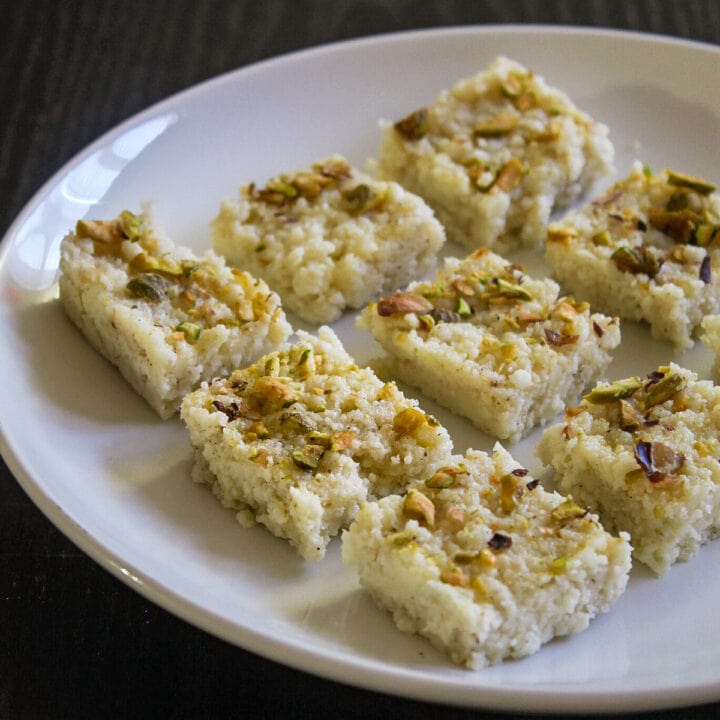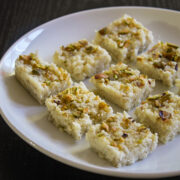 Kalakand Recipe
This is really the best kalakand sweet you'll ever taste! It has a moist, juicy and grainy texture with a perfectly sweet milky taste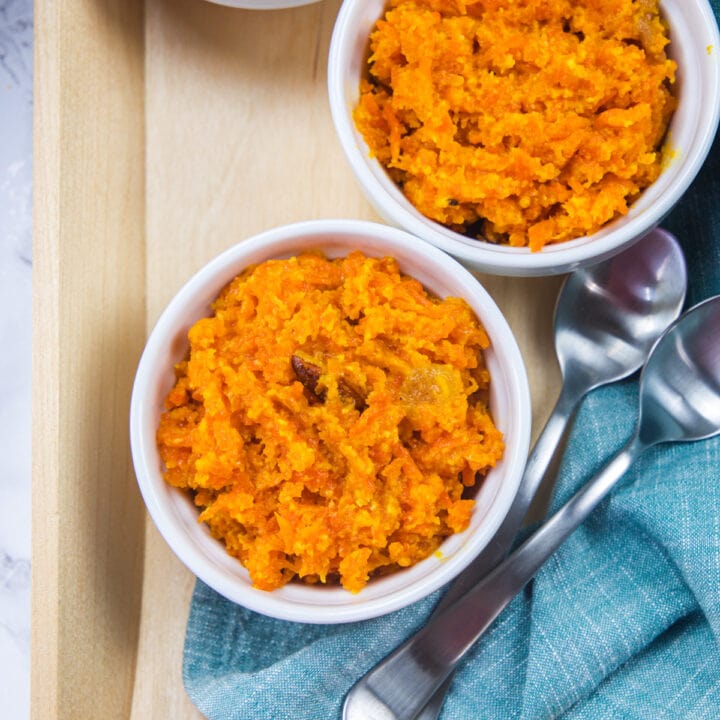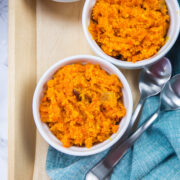 Instant Pot Gajar Halwa Recipe
This instant pot gajar halwa is rich, full of carrot flavors and perfectly sweet. This carrot halwa gets ready in just 20 minutes, thanks to your pressure cooker.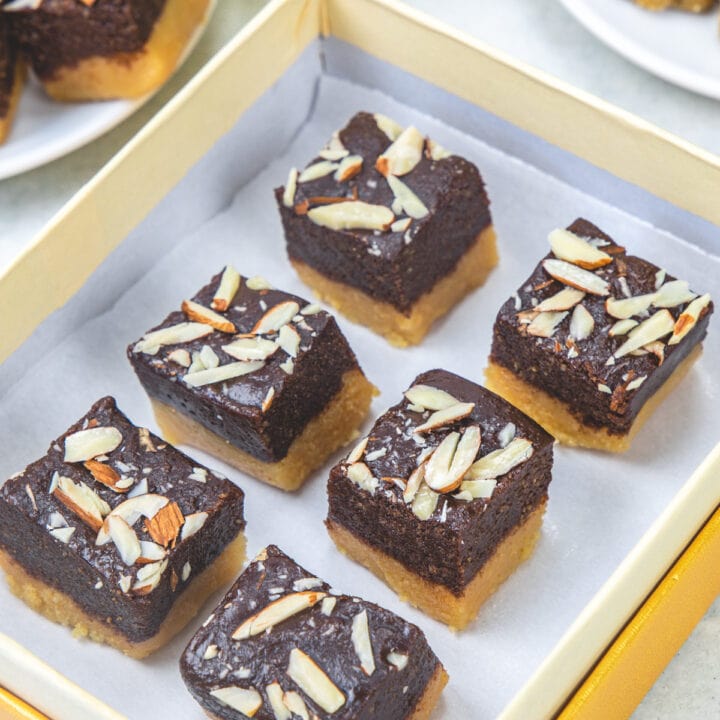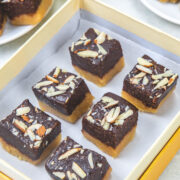 Chocolate Burfi Recipe
Chocolate burfi is a deliciously tempting treat made during the Diwali festival. This two-layered burfi is made with 3 ingredients only and is super easy to make.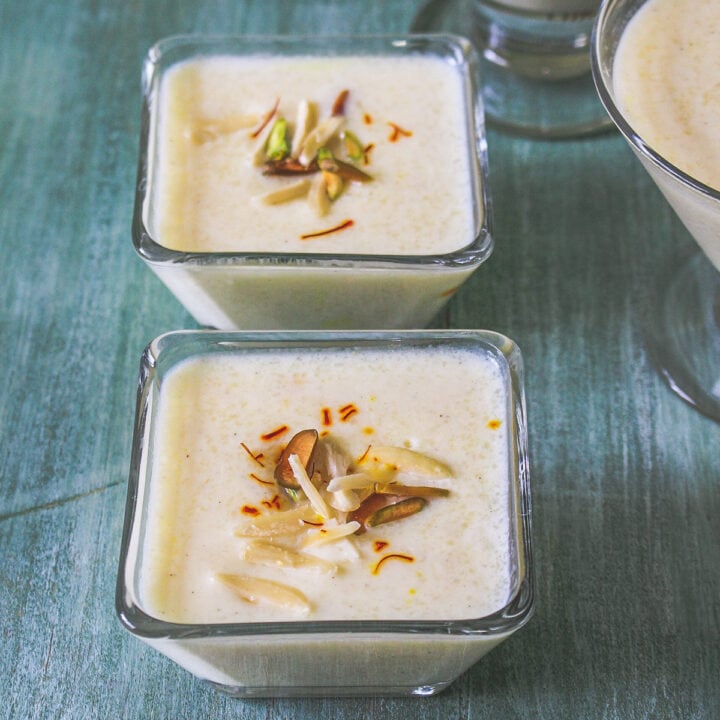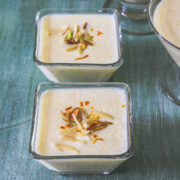 Phirni Recipe
This rice phirni is the traditional Indian dessert and is nothing but ground rice sweet pudding garnished with almonds, pistachios and saffron.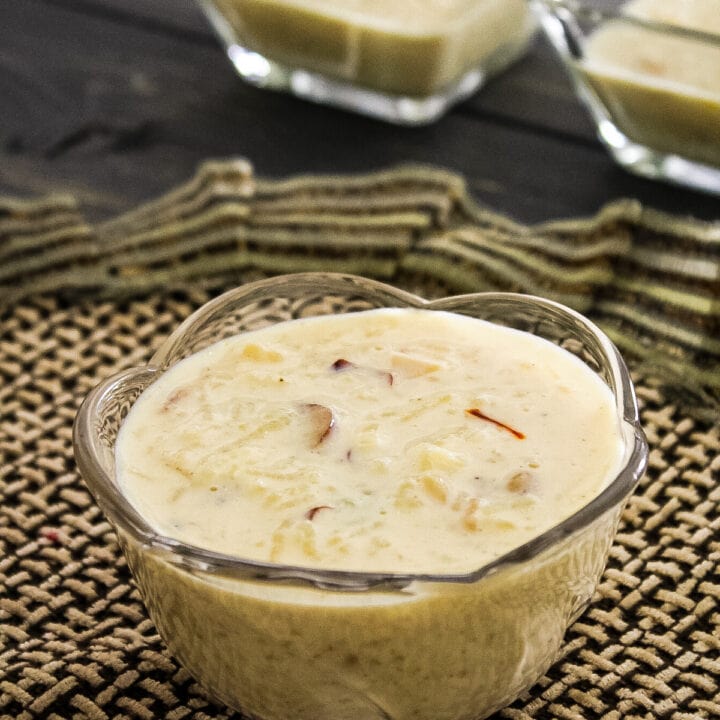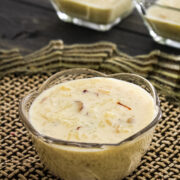 If looking for then check out this full Raksha Bandhan menu (10 lunch/dinner ideas).