Holi is one of the most celebrated festivals of India and it is also sometimes known as the 'festival of colors' or 'festival of love'. Just like any other festival celebration, this one is also not complete without having Holi special food. So here I am sharing 30+ Holi recipes including snacks, sweets, and drinks.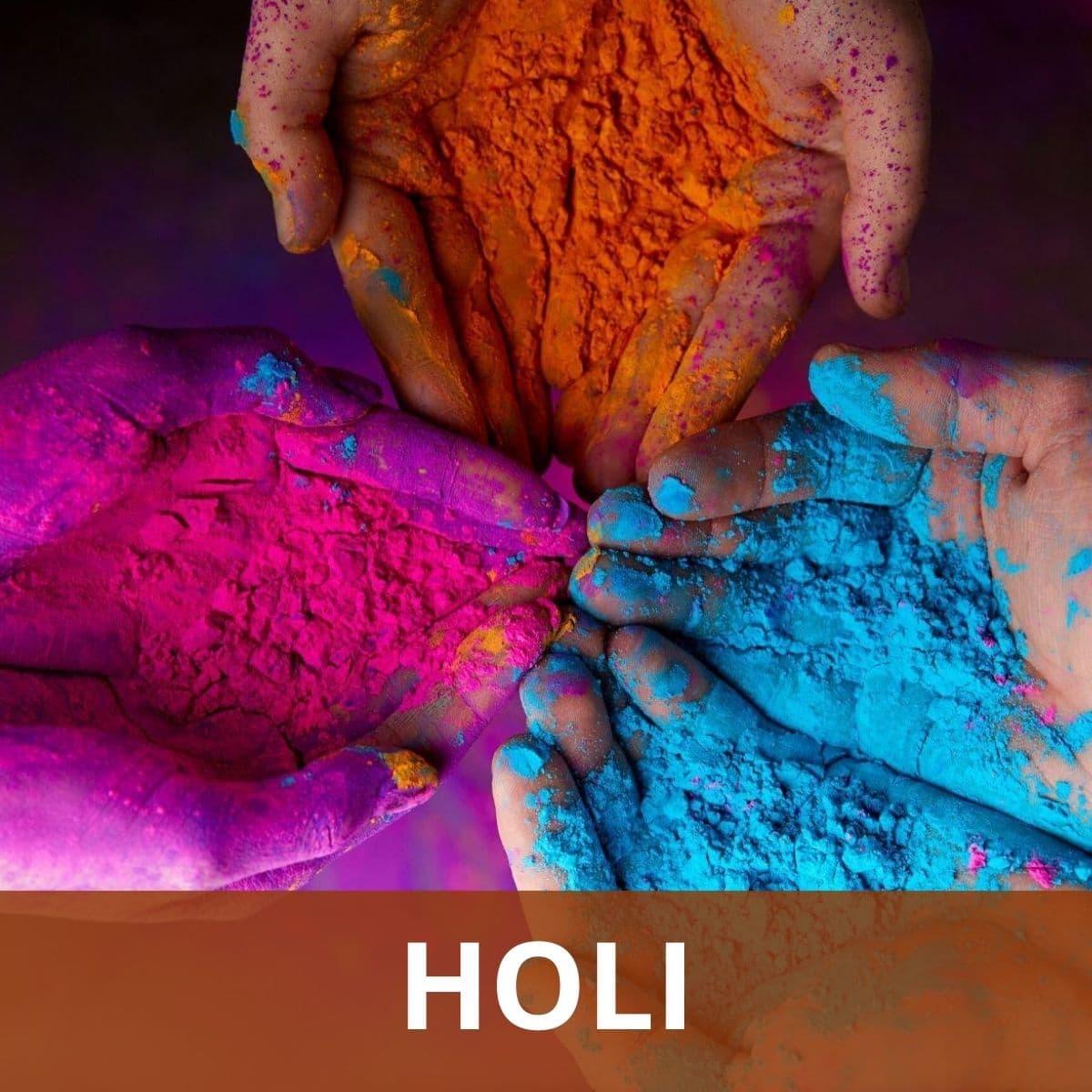 Jump to:
Holi is celebrated in every part of India with utmost joy and enthusiasm. The ritual starts by lighting up the bonfire at major crossroads of the city one day before Holi (This day is also known as choti Holi). This bonfire is called Holika Dahan and it is the ultimate victory of good over evil.
The Next day is the main day of Holi celebrations and it is called Dhuleti. On this day the actual play of colors takes place. People have fun by spraying colored water on each other or pouring buckets and buckets of colored water. With all this play and fun people also relish Holi special food and drinks with great joy.
This year Holi (Holika Dahan) is on 6th March 2023 (full moon or Phalguna Purnima) and the next day is Dhuleti on 7th March 2023.
Holi Recipes: 7 Beverages
1) Thandai: It is the most common Holi special drink. 
2) Thandai powder: This is a make-ahead powder mix. You just have to mix it with milk to make an instant thandai. 
3) Aam panna: In some parts of India, raw mangoes are roasted in the Holika Dahan fire and the panna drink is made using that.
4) Shikanji: This beverage is not specific to Holi but good to have if you're looking for something different.
5) Mango lassi: Noone will say no to mango lassi.
5) Falooda
6) Badam doodh
7) Bhaang is also served during the Holi celebration. It is a potent version of thandai and caution should be taken while consuming it.
Holi Recipes: 15 Sweets
Here in the list, I am sharing a few traditional desserts and some cakes that are fusion. 
Holi Recipes: 15 Snacks
Wishing You Happy Holi!